This is relevant to you if you run Mountain Lion or OS X Lion v10.7.5 - earlier versions of OS X are not affected.
Not currently working on OS X Sierra and higher.
When you have purchased and downloaded Ballyland for Mac and copied the program to your Applications folder you might need to do a few steps before you can run Ballyland.
Apple's Gatekeeper is a new feature in Mountain Lion and OS X Lion v10.7.5 which helps you to only open safe programs on your Mac.
In Mountain Lion it is set default to only allow programs downloaded from the App Store and "identified Developers".
Follow these steps to run Ballyland:
First open Gatekeeper. Gatekeeper options are found in Apple menu -> System Preferences... -> Security & Privacy -> General tab under the header "Allow applications downloaded from:"
You will now have to set "Allow applications downloaded from:" to "Anywhere".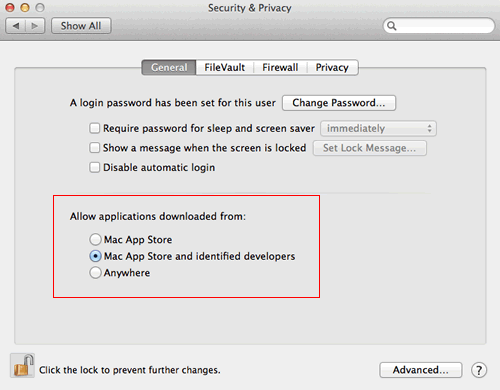 Unlock your settings. You might be asked to enter your password. Select "Anywhere" and when the message-box shows up select "Allow from Anywhere".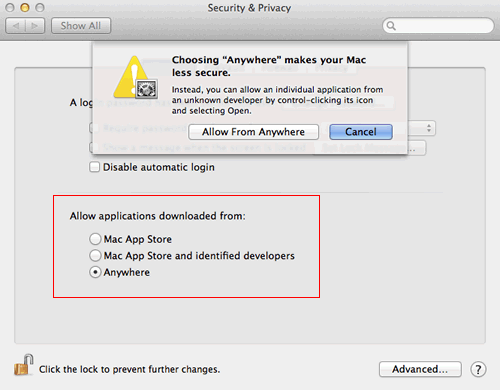 Now you can open Ballyland from your Applications folder.
You will only need to do this once to make Ballyland run on your Mac. After closing Ballyland again you should change Gatekeeper's settings back to "Mac App Store" or "Mac App Store and identified Developers". From now on Ballyland will open and run perfectly.